Our pizza has some of the hallmarks of a classic Neapolitan pizza, but we're not purists. An NYC inspired attitude towards toppings puts us somewhere in the middle of the Atlantic on the pizza-spirit map!
We make our dough by hand, and it benefits from a long, room temperature fermentation, they're then cooked in dual ovens at 450C and take just over a minute to cook.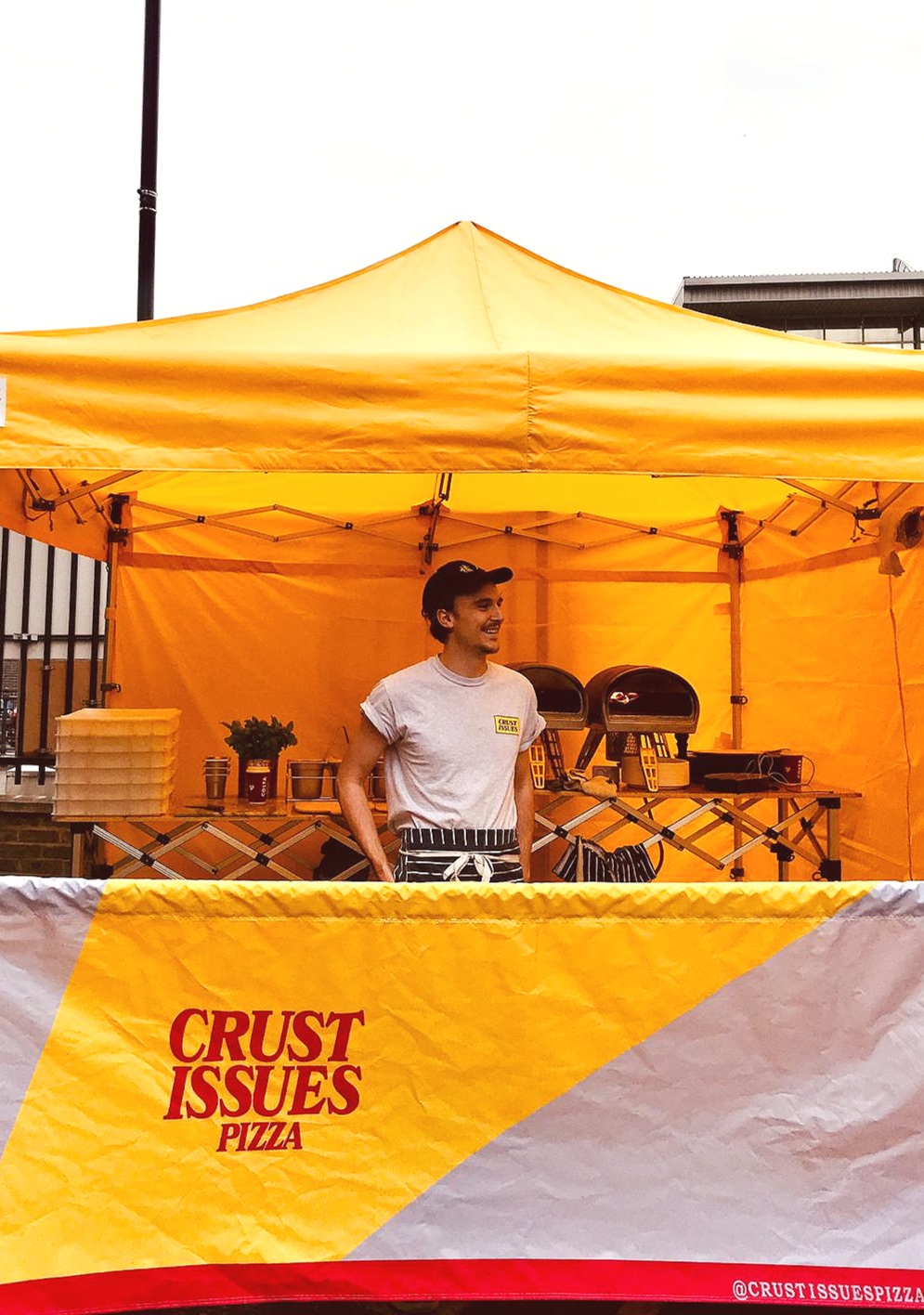 We usually operate from one of our top of the range gazebos, this allows us to make fresh pizzas pretty much anywhere. All we need is a 3 x 3 metre outdoor space.